Posted:
April 10th, 2019
Comments: 0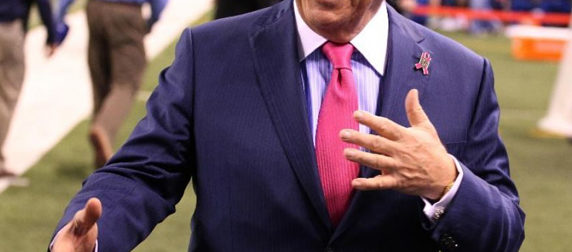 New England Patriots owner Robert Kraft is facing two counts of soliciting a prostitute at a Florida spa — but an unconfirmed morsel by ESPN NFL insider Adam Schefter resulted in speculation that an even bigger name was involved, and illustrated how quickly rumors can spread in our digital age
Kraft, 77, is one of almost 200 men charged in a crackdown on prostitution occurring in massage parlors between Palm Beach and Orlando. But when the story first broke on Friday afternoon, Schefter called in to the network's flagship "SportsCenter" to provide extra details.
"I'm also told that Robert Kraft is not the biggest name involved," Schefter said without elaborating.
The claim has since been shot down by a state attorney, but Schefter, who has earned a reputation as one of the most plugged-in reporters in the sports industry, piqued curiosity with the tidbit. Social media sleuths have been endlessly speculating on who the alleged mystery culprit could be, searching for celebrities who live in the area and dreaming up all sorts of scenarios.
Read More